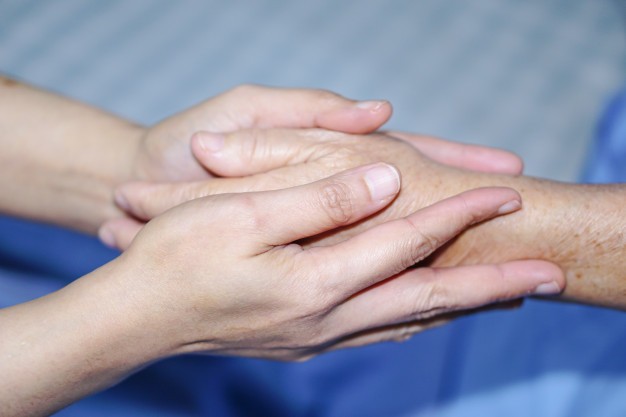 Privacy Policy
Uccello Marketing Pty. Ltd. (Uccello) is committed to making people's lives easier by providing elegant assistive technology. This Policy applies to your use of Uccello Marketing web sites, owned and operated by Uccello Marketing Pty Ltd. Or Uccello Marketing EU Ltd., otherwise known as the ("Sites") or services which are supplied to you through your use of the Sites ("Services").

1. Data Controller
For the purpose of data protection legislation, the data controller of your Information where you have provided information on any of the Sites is Uccello Marketing EU Ltd., Main Street, Ballylongford, Co. Kerry, V31 D2Y6, Ireland.
Our Data Protection Officer may be contacted by emailing:
The Data Controller reserves the right to make changes to this privacy policy at any time by giving notice to its users on this page. It is strongly recommended to check this page often, referring to the date of the last modification listed at the bottom. If a user objects to any of the changes to this Policy, the user must cease using the sites and the services and can request that the Data Controller remove the Personal Data. Unless stated otherwise, the then-current privacy policy applies to all personal data the Data Controller has about users.
2. Products
We may collect and process the following data about you:
Your name and email address if you sign up for our newsletter.

The information you give us by logging in and placing your order which may include but is not limited to:

Your name

Billing address and/or delivery address

Email address

Phone number
2.1 Payment Processing
Your credit card information is not stored by us but handled through a specialised merchant centre to protect and secure your credit card details. PayPal is used to processes payments on Uccello 'Sites' and is fully compliant with GDPR requirements. PayPal has been audited by an independent PCI Qualified Security Assessor (QSA) and is certified as a PCI Level 1 Service Provider. This is the most stringent level of certification available in the payments industry. 
We also us SumUp to process payments at shows and exhibitions and any other direct sales not completed on our 'Site". SumUp guarantees to collect, store and process your information in compliance with SumUp's Privacy Policy and the GDPR.
 SumUp is certified as compliant under the Payment Card Industry Data Security Standard (PCIDSS). This certification establishes our company's ability to uphold the highest security standards available, so merchants can feel safe partnering with SumUp. 
UCCELLO PRIVACY POLICY Document No: UM-POL-005 Version: 1.0, Rev DRAFT 
See more of SumUp's privacy policies here 
Information We Collect Automatically
3.1 Cookies
How we use cookies We use traffic log cookies to identify which pages are being used. This helps us analyse data about web page traffic and improve our website in order to tailor it to customer needs. We only use this information for statistical analysis purposes and then the data is removed from the system.
Overall, cookies help us provide you with a better website, by enabling us to monitor which pages you find useful and which you do not. A cookie in no way gives us access to your computer or any information about you, other than the data you choose to share with us. You can choose to accept or decline cookies. Most web browsers automatically accept cookies, but you can usually modify your browser setting to decline cookies if you prefer. This may prevent you from taking full advantage of the website.
Google Analytics is a web analysis service provided by Google Inc. ("Google"). Google utilizes the Data collected to track and examine the use of this Application, to prepare reports on its activities and share them with other Google services. 
Google may use the Data collected to contextualize and personalize the ads of its own advertising network. Personal Data collected: Cookies and Usage Data. Place of processing: United States – Privacy Policy. 
3.2 Platform Services and Hosting
These services have the purpose of hosting and running key components of the sites therefore allowing the provision of the sites from within a unified platform. Such platforms provide a wide range of tools to the Owner – e.g. analytics, user registration, commenting, database management, e-commerce, payment processing – that imply the collection and handling of Personal Data. Some of these services work through geographically distributed servers, making it difficult to determine the actual location where the Personal Data is stored. 
3.2.1 WordPress.com (Automattic Inc.) WordPress.com is a platform provided by Automattic Inc. that allows the Owner to build, run and host the site. www.uccellodesigns.co.uk is a word press site.
Personal Data collected: name, address, contact number, cookies.
Place of processing: United States – Privacy Policy. 
Our Use Of Information Relating To You
We use information we collect about you with your consent only. You can withdraw your consent at any time from our use of your information by emailing dataprotection@uccellodesigns.com. 
We use information relating to you in order to provide you with the Services and to make the Sites available to you and to develop and personalise the Services so that we understand how you are using the Services and the Sites and to enable us to communicate with you more effectively, through the Sites or by e-mail to: 
(a) Provide customer care services;
(b) Supply any products and services;
(c) Keep you informed about new products and services, new developments, special offers, and any discounts or offers which we believe may be of interest to you, or which you may be entitled to;
(d) Inform you of our promotions;
(e) Carry out market research;
(f) Carry out activities necessary to the running of our business, including system testing, Network monitoring, staff training, quality control and any legal proceedings;
(g) Carry out any activities or disclosures to comply with any regulatory, government or legal obligations or in making the disclosures set out in Section 3 below; and
(h) Achieve any other lawful purpose, including the sharing with third parties where you have given any consent required by law to such use.
(i) System logs and maintenance. For operation and maintenance purposes, this Application and any third-party services may collect files that record interaction with this Application (System logs) use other Personal Data (such as the IP Address) for this purpose. 
5. Disclosure Of Your Information
We take your privacy extremely seriously, and we never sell lists or email addresses.
We may share information relating to you with third parties engaged by us to deliver your products or administer the Services and/or the Sites.
If we are under a duty to disclose or share information relating to you to comply with any legal or regulatory obligation or request; 
6. Contacting You
6.1 By Email We may use email to contact you about an order or query you may have. We will only engage with you by email should we need to update you or if you engage with us.

Personal Data collected: email address, name, address query. 
We use Microsoft 365 as our email platform. Microsoft has extensive expertise in protecting data, championing privacy, and complying with complex regulations, and currently complies with both EU-U.S. Privacy Shield and EU Model Clauses.
Environment Sustainability Policy
Uccello Marketing Pty Ltd (Uccello) is committed to making people's lives easier by providing elegant assistive technology.
The EOS methodology shall be utilised to implement the Environmental Management System and will be integrated within all of Uccello's business processes.
Our Vision
To improve the environment where we operate and conduct business by fostering partnerships with businesses, community leaders and our neighbours to create a cleaner, safe place to live and work. To achieve this we will:
minimise the short and long term impact of our activities on the environment and local communities through responsible environmental sustainable management within design, planning, manufacturing, delivery and operation;
promote a positive culture through implementing initiatives that foster sustainable innovation; and
optimise our products to relentlessly improve our environmental sustainability performance and improve the sustainable use of natural resources.
Our Objectives
To achieve our vision, we shall;
comply with all relevant environmental legislation, and appropriate industry guidelines, standards and requirements specified by our customers and regulatory agencies;
implement, maintain and evaluate the performance, effectiveness of the environmental management system and integrate the requirements throughout the overarching operational systems;
establish, monitor and review environmental sustainability objectives and targets to achieve continual improvement of our environmental sustainability performance;
implement effective work practices and controls to identify, evaluate and mitigate adverse environmental risk of our work activities, taking all practical steps to prevent pollution and protect biodiversity and ecosystems; striving to minimise the impact on local communities;
drive innovation to address climate change mitigation and adaptation through reducing our energy and greenhouse gas emissions intensity;
procure goods and services to minimise environmental risk and maximise environmentally sustainable opportunities which benefits the total life cycle of our product.
Purchase Terms & Conditions
Uccello Marketing Pty. Ltd. (Uccello) is committed to making people's lives easier by providing elegant assistive technology.
The online ordering facility of www.uccellodesigns.com.au ('the Website') is owned by Uccello Marketing Pty Ltd ('Uccello Designs') and operated by Uccello Marketing EU Ltd. ('Uccello EU')
The following Purchase Terms will apply to the purchase of any products through the Website ('the Products'). In placing your order through the Website, you acknowledge that you have read, understood and agree to be bound by these Purchase Terms. If you do not agree and do not wish to place an order, please return to our Home page.
1. Placement Of Website Orders
(a) Purchase of the Products on this Website is restricted to individuals 18 years of age or older. Individuals below the age of 18 ('Minors') may have purchases made on their behalf by a parent or guardian.
(b) Should we suffer any loss or damage as a result of a transaction entered into by a Minor, we reserve the right to seek compensation for such losses from the parents or guardians of the Minor who caused the order to be placed.
(c) Your online order is completed once you have proceeded through the secure payment system on the Website and clicked on the 'PAY NOW' icon. Once your order has been processed, you will receive an automatic e-mail confirmation of the order.
(d) While Uccello EU will use all reasonable endeavours to ensure that the online ordering facility on the Website will be available, accurate and error free, Uccello Designs will not be responsible or liable in any way for any interruption or discontinuance of any or all of the functionality of the Website, including, without limitation, the online ordering facility.
(e) You should contact Uccello EU immediately should you wish to cancel any order for the Products placed through the Website. Requests for cancellation will be considered by Uccello EU on a case-by-case basis and Uccello EU will exercise its sole discretion in determining whether an order validly placed through the Website may be cancelled. Uccello Designs reserves the right to charge a cancellation fee to cover administrative costs for any orders cancelled prior to the dispatch of your order. 
2. Products
(a) Uccello EU appreciates your interest and will endeavour to make the Products available for purchase from the Website at all times. From time to time however, heavy demand, limited editions or other factors beyond the control of Uccello EU may render the Products temporarily or permanently unavailable. We will endeavour to notify you if this will affect your order in any way.
(b) Uccello EU may, in its absolute discretion, decline to supply the Products where the Products are unavailable for any reason; an order placed through the Website has not been received by Uccello EU for any reason; or full payment for any Products has not been received by Uccello Designs from you at the time of ordering the Products.
(c) All products and services listed on this Website are described to the best of our abilities and using the information available to us at the time. Care is taken to ensure that this information is correct, but we cannot eliminate the possibility of human error in entry of information, incorrect information provided to us by suppliers or distributors, or failure of suppliers or distributors to supply updated information to us. We reserve the right to change information from time to time including but not limited to pricing, specifications, descriptions, or product names without notice.
(d) The colour of Products displayed online may vary slightly depending upon the individual user's monitor and display settings. 
3. Prices, Tax & Duties
(a) Prices for the Products (including relevant delivery costs) are the amounts specified in Euro (including VAT) on the Website as at the date of purchase ('Prices'). Uccello EU reserves the right to alter the Prices from time to time by updating the details on the Website. The Prices are inclusive of initial shipping charges; unless otherwise stated.
(b) For purchases from outside the European Economic Area we may display prices to you without VAT and/or in alternative currencies however any applicable taxes, customs, clearance duties and sales taxes, which apply to your order are to be borne by you. 
4. Payment Terms
(a) All orders made via this Website must be pre-paid before fulfillment. Orders are to be placed in Australian dollars. Where you pay for an order with your credit card, we do not store your credit card number on our servers, however it may be retained by our payment gateway provider in circumstances where this is required.
(b) In cases where your payment for an order fails for reasons including but not limited to insufficient card credit, we cannot warrant that stock will be held until an alternate payment method is available or the original payment method made to function. 
5. Delivery, Risk And Title
(a) Estimated delivery times will be as stated on the Website. A signature may be required for delivery to be affected. Uccello EU does not deliver to post office boxes.
(b) Risk in the Products will pass to you upon despatch of the Products from Uccello EU premises in Rep. of Ireland. Title in the Products delivered will not be passed to you until all amounts payable by you have been received by Uccello EU in full. 
6. Customer Service – Returns, Exchanges
(a) Subject to Clause 6 (b), in the unlikely event that the Products you have purchased contain a manufacturing fault, or are not the same Product as described on the Website, Uccello Designs will, at its cost, replace the Products or refund your money, if the Products are returned to Uccello Marketing EU Ltd, Main Street, Ballylongford, Co. Kerry, V31 D2Y6, Ireland, within fourteen (14) days of delivery.
(b) Before returning a Product under Clause 6(a), you must first contact Uccello EU to provide us with details of the defect or damage concerned, your details and details of your Uccello EU product, proof of purchase and any other details that will assist us to process the return.
(c) Returned products must be safely packed by you in their original packaging and returned in the original condition in which they were received. We will not be held liable for damage to products incurred during return shipping.
(d) Uccello EU will exercise its discretion as to whether to issue a refund or provide replacement goods where the Products have been damaged in any way by you or returned to Uccello EU outside the Guarantee Period (dependent on the circumstances).
(e) In all other cases, including 'change of mind', Uccello EU will exercise its sole discretion as to whether to accept returns of the Products and issue refunds, exchanges or credits. You will bear the cost of the return of the unwanted Products to Uccello EU in these circumstances and the freight costs of any exchanged or replacement goods issued to you. 
7. Manufacturer's Guarantee
(a) Uccello EU provides a 12 month guarantee against manufacturer's faults ('Guarantee'). Should you experience a manufacturer's defect in your Uccello EU product at any time within 12 months of the date the product was dispatched to you, you may return it to us with your Proof of Purchase, in the original condition in which it was received, and we will repair or replace it with an exact model replacement, or nearest equivalent model should the original model no longer be in stock.
(b) The Guarantee applies only to manufacturer's faults, is valid for one claim per product purchased, and is non-transferrable to any other product. Any Uccello EU sent to you under the Guarantee will be shipped to your customer address of record as per your original customer purchase, unless notification of a new customer shipping address is provided in the return shipping correspondence. 
8. Limitation Of Liability
(a) Except in relation to any liability which cannot be excluded at law, or which is specifically accepted hereunder, in no event will Uccello EU or Uccello Designs be liable or responsible to you for any loss or damage of any kind whatsoever (including but not limited to consequential loss or damage) which may be suffered or incurred by you or which may arise directly or indirectly out of your selection or use of the Products or the supply, delay or failure to supply the Products by Uccello EU or Uccello Designs.
(b) Where legislation implies into these Purchase Terms any condition or Guarantee which cannot be excluded at law, Uccello EU's liability for breach of any such condition or Guarantee will be limited at Uccello EU's sole discretion to the replacement of the Product purchased or the cost of having the Product replaced.
(c) Security of communications sent by electronic means cannot be guaranteed and you acknowledge and accept that information provided to Uccello EU via the internet is provided at your own risk and that Uccello EU accepts no liability in respect thereof.
Social Accountability Policy
Uccello Marketing Pty. Ltd. (Uccello) is committed to making people's lives easier by providing elegant assistive technology.
The EOS methodology shall be utilised as the Management System, to help achieve the highest standards of ethical and legal conduct for ourselves and our business partners. It shall be integrated within all of Uccello's business processes including the selection of our business partners.
Our Vision
To develop long-term relationships with people committed to our high standards of working environment under which our products are produced and the supply chain from which they are delivered. To achieve this we will:
Work to enhance workplace conditions within our manufacturing partners' factories.
Ensure our agreements with suppliers require them to adhere to basic human rights principles and this Social Accountability Policy.
Support the global initiatives and regional legislation regarding the transparency in supply chains, which is intended to inform consumers whether goods are the product of human trafficking and slavery.
Our Objectives
To achieve our vision, we shall;
ensure that all suppliers must operate in full compliance with all applicable laws, rules and regulations of the countries where they manufacture, including but not limited to those related to labour, employee health and safety and the environment.
require our manufacturers, suppliers and distributors to comply with our Zero Tolerance Provisions which include; child labour, forced labour and harassment or abuse
work with our manufacturers, suppliers and distributors have action plans which address discrimination, compensation and benefits, working conditions & hours, and health & safety
require our manufacturers, suppliers and distributors to disclose their efforts to eradicate slavery and human trafficking from their direct supply chain for tangible goods offered for sale.
require verification from suppliers, evaluating and addressing various risks, including but not limited to human trafficking and slavery.
Conducting audits of suppliers to evaluate their compliance with our social accountability standards, including but not limited to prohibitions against trafficking and slavery.
Quality Policy
Uccello Marketing Pty. Ltd. (Uccello) is committed to making people's lives easier by providing elegant assistive technology.
The EOS methodology shall be utilised to implement the Quality Management System and will be integrated within all of Uccello's business processes.
Our Vision
To be regarded as an industry leader across the assisted technology sector through a commitment to drive organisational excellence and the delivery of the following primary business goals:
Ensuring customer satisfaction by managing and meeting or exceeding their needs and expectations.
Delivering elegant, quality products, right first time, within budget and to schedule.
Being proactive in attracting and retaining the confidence and trust of clients and stakeholders through the delivery of a consistent high quality products.
Our Objectives
To achieve our vision, we shall:
Provide leadership with the purpose of ensuring the provision of aligned quality policies and plans that support the company's strategic direction
Develop positive relationships with all stakeholders through effective supply chain management and partner with customers and suppliers with compatible, values and goals, robust systems and processes
Apply value-added thinking to eliminate process and systemic waste
Apply uniform risk management for all suppliers
Support sustainable improvement by utilising fact based, data driven decision making and standard work practices and visual management techniques
Practice a culture of open communication where the reporting of problems is encouraged, proactively managed and supports an "ever-better" environment
Undertake performance evaluations of our business to improve our systems, processes and deliverables for all stakeholders
Comply with applicable legislation, regulations, standards and specifications.